A fully compliant INSPIRE WCS implementation must pass both the INSPIRE validator and the OGC compliance test suite.
Additionally, it is important to know about the components an implementation supports. For INSPIRE-WCS, this is:
The rasdaman engine used for the demonstration service offered on this site passes both.
The rasdaman platform used for this capabilty demonstration is officially validated by the JRC validator, passing all tests.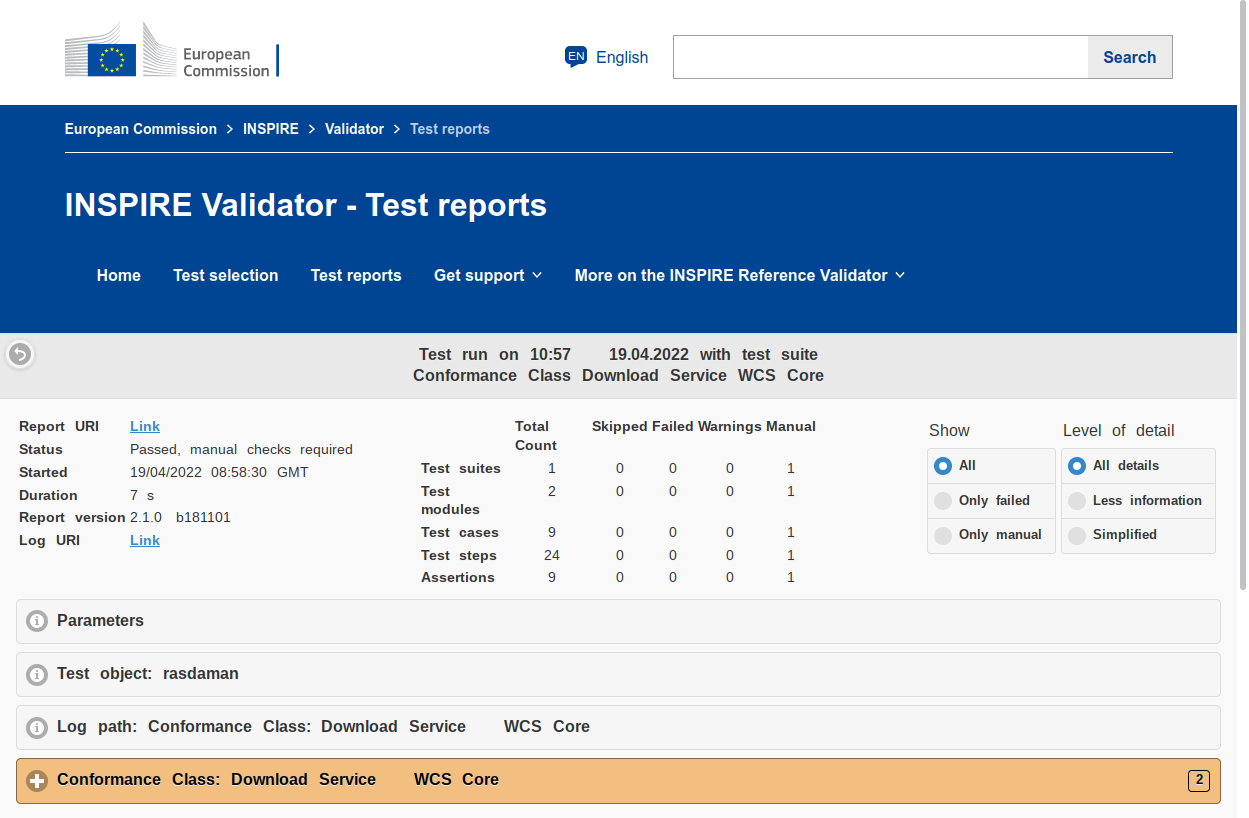 The rasdaman tool is official OGC WCS Reference Implementation since many years.